180m color box packing Aluminum Foil Use For Cooking
Item specifics

Description

Review
Item specifics
Temper:
Soft aluminum foil cooking
Color:
Silver aluminum foil cooking
Logo:
Accept Customized Logo
Product Description

Features of 180m color box packing Aluminum Foil Use For Cooking
Aluminum foil has a clean, sanitary and shiny appearance, it can be integrated with many other packaging materials packaging materials, and aluminum foil surface printing effect is better than other materials,in addition, aluminum foil has the following characteristics:
(1) Aluminum foil surface is clean, sanitary, no bacteria or micro-organisms can not grow on its surface.
(2) aluminum foil is a non-toxic packaging material, it can directly contact with food without any harm to human health.
(3) aluminum foil is a kind of tasteless odorless packaging material, will not make the packaging of food have any peculiar smell.
(4) aluminum foil itself is not volatile, it itself and packaged food will never dry or shrink.
(5) at high temperature or low temperature, aluminum foil will not have the phenomenon of oil permeability.
(6) aluminum foil is a kind of opaque packaging material, so it is a kind of good packing material for the products of sunlight irradiation.
(7) aluminum foil has good plasticity, so it can be used to pack all kinds of products. Can also cause any shape containers.
Product parameters of 180m color box packing Aluminum Foil Use For Cooking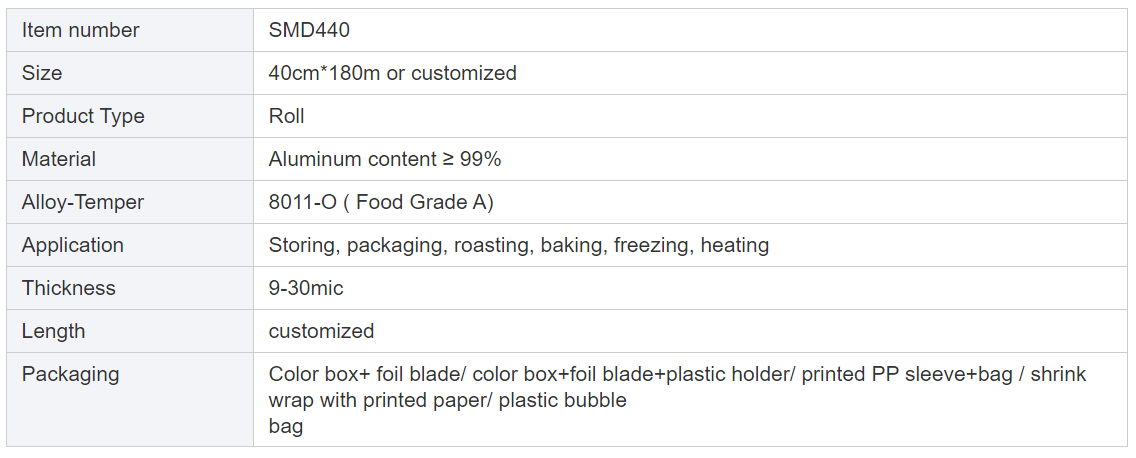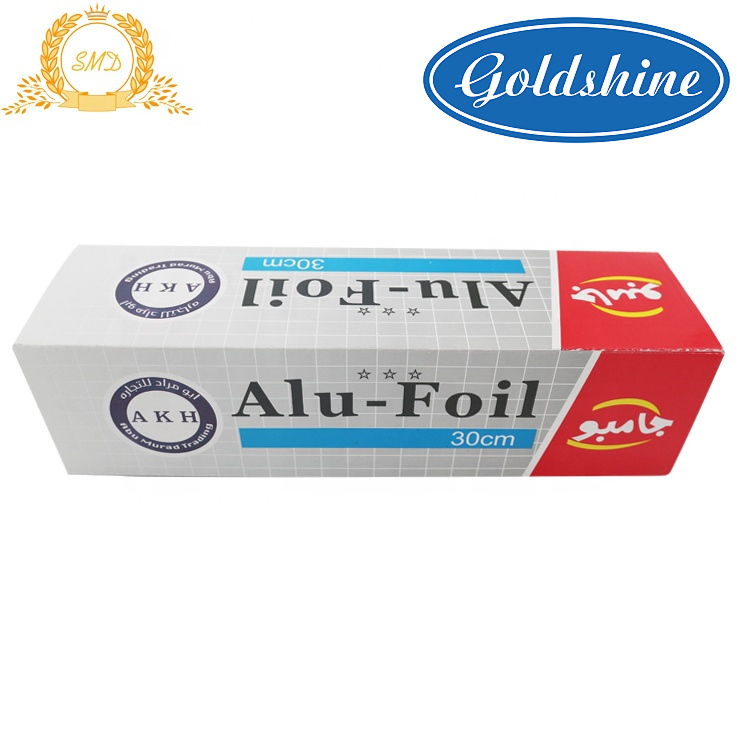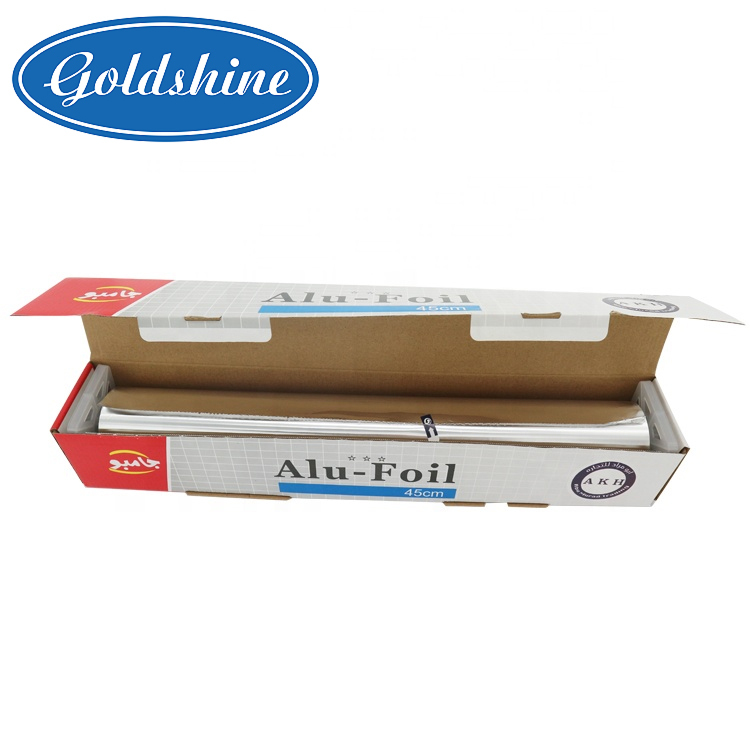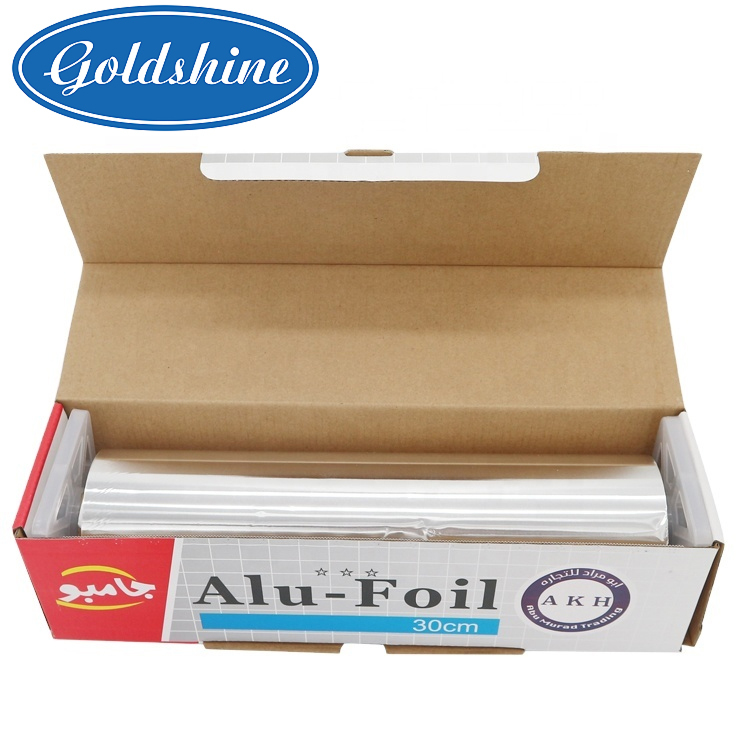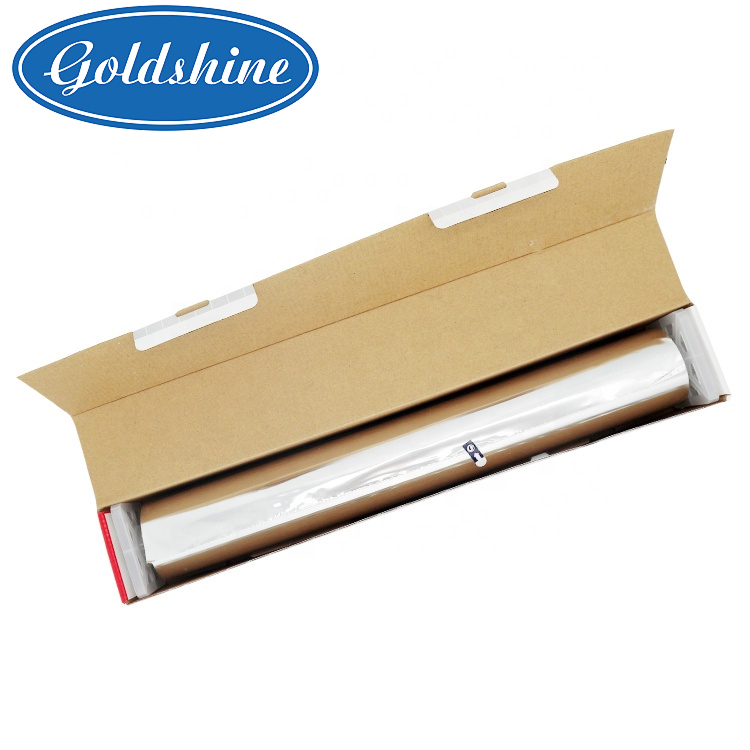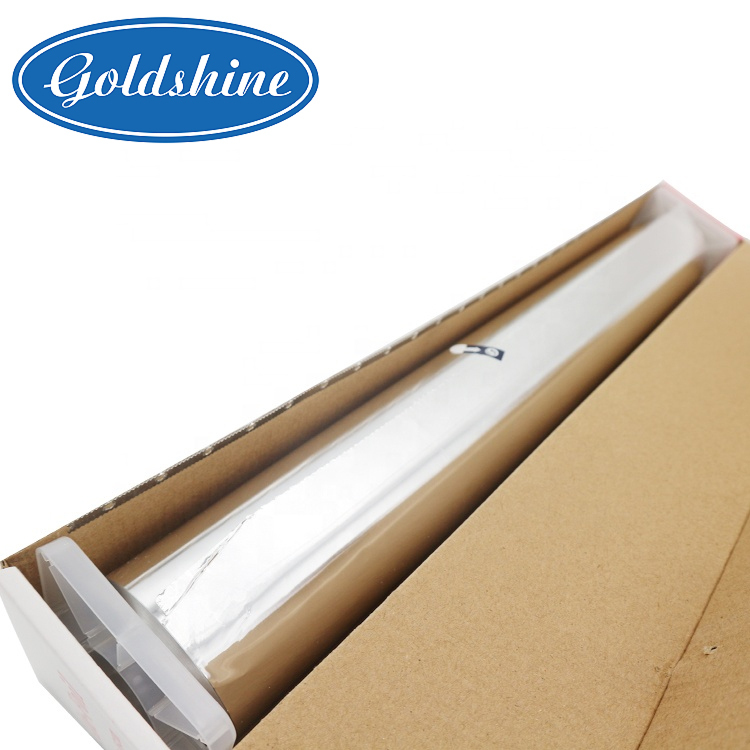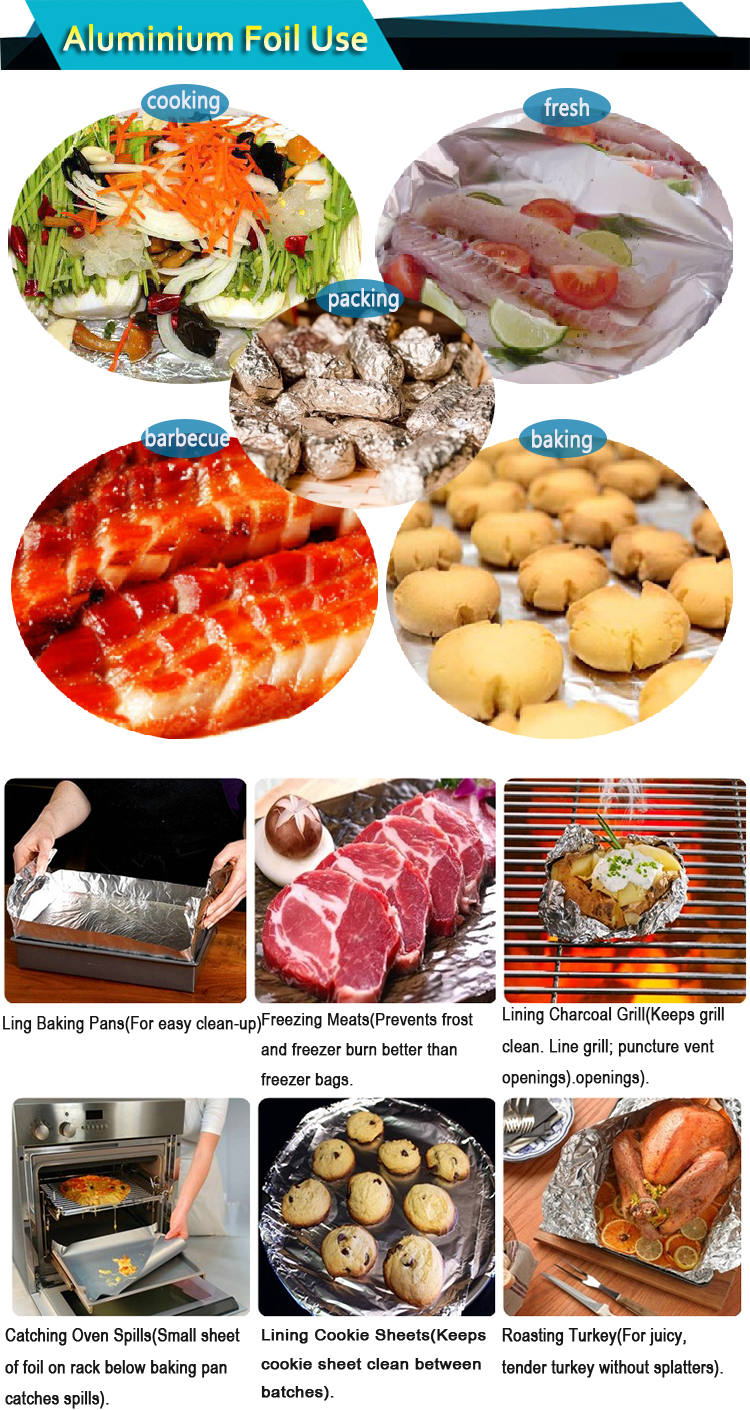 Production Line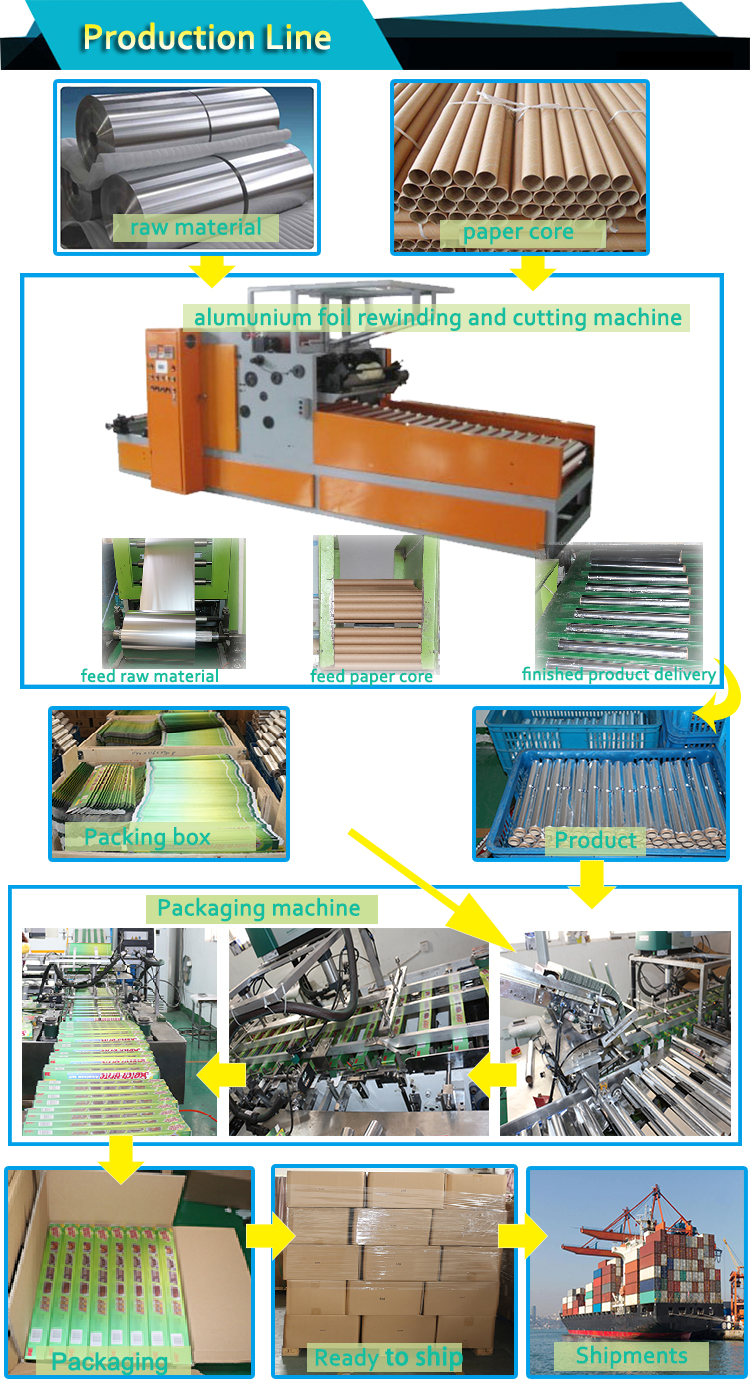 Certifications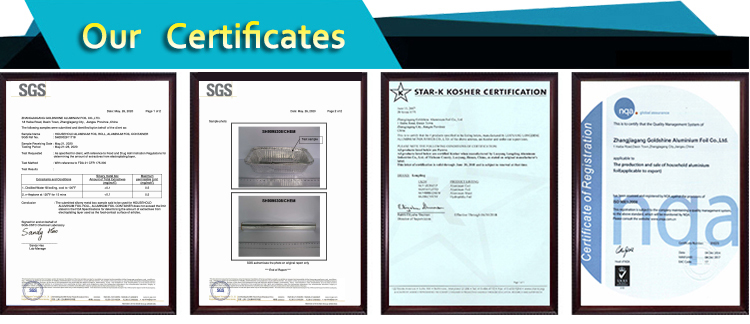 Exhibition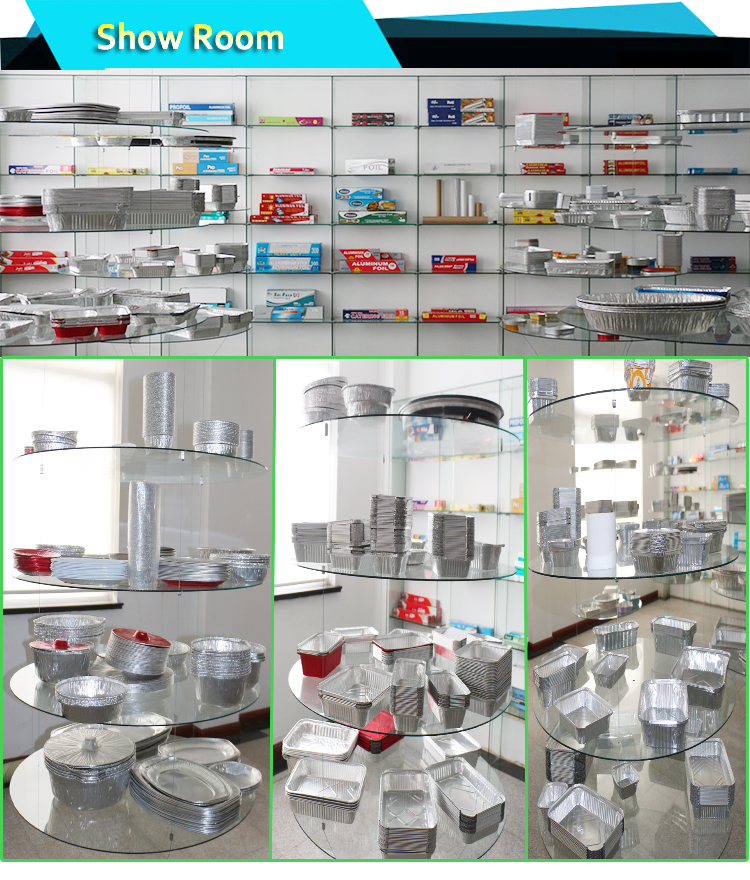 Related Products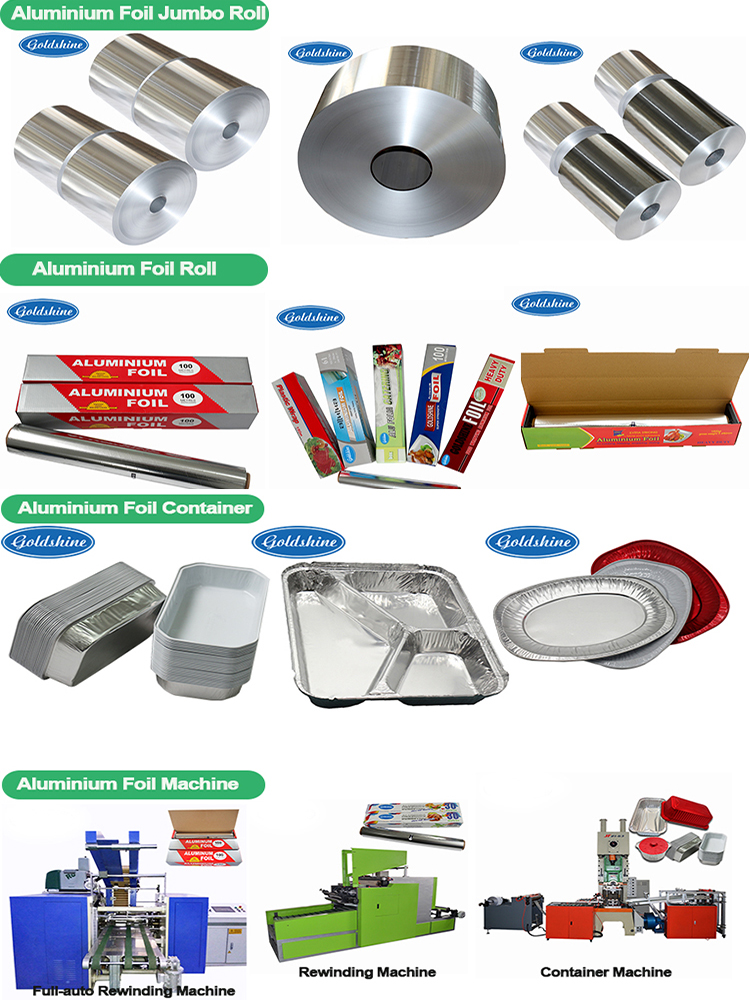 Customer Photos


Company Profile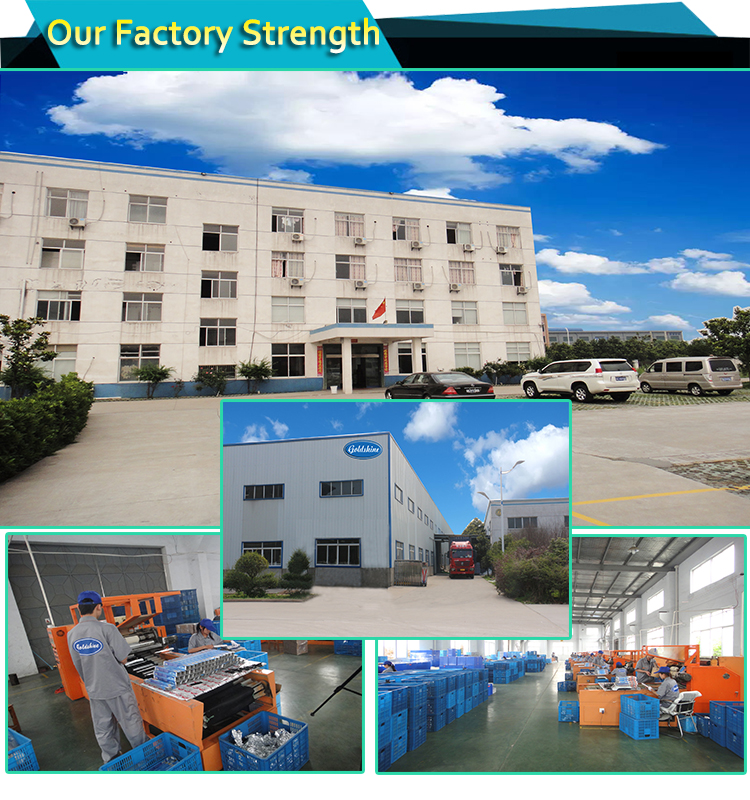 Goldshine is China's outstanding OEM and ODM.
Established in 2005.
Welcome to visit our factory.
Zhangjiagang goldshine aluminum foil co.,ltd. is a leading company engaged in the research, development, production and sale of aluminum foil and aluminum foil relevant products, established in 2005,located in Zhangjiagang City.
The company has a plant area of over 20000 square meters, the superior geographical environment and convenient traffic conditions make goldshine aluminum foil quickly into the international market.
The company's products are exported to U.S., EU, Japan, Australia and more than 70 countries and regions, enjoy a good reputation in the international market with best service and high quality products.
The main products: aluminum foil jumbo roll, aluminum foil, aluminum foil container, aluminum foil container machine,aluminum foil roll machine, POP-UP foil sheets and so on.
FAQ
Q: Is the aluminium foil safe?
A: Yes,we use aluminum foil food grade aluminum foil, stable performance, easy oxidation, safe and reliable.
Q: Is the aluminum foil easy to break ?
A: This aluminum foil thickening material, flexible and strong, smooth surface, high temperature, normal use will not be damaged.
Q: Can I put the cake in the oven?
A: Yes, this aluminum foil high temperature 300 degrees, bake cake dessert, vegetables, meat can be.
Q: Can be placed directly on the charcoal well? Will leak?
A: No problem, charcoal grill, microwave oven, oven can be used, normal use will not damage and leakage.
Q: Do aluminum foil have any taste, clean?
A: Aluminum alloy foil material, no smell. Production and packaging process will be strictly controlled, clean food boxes.
If you have any questions, please do not hesitate to contact us.